TimeShift: How To Rock Your Work and Get A Life!
The model most people are using to manage their time is out of date.
Business has become 'busy-ness'. More and more, people are finding that that they just can't cope with the apparent demands being placed upon them.
Here's some findings from just one recent large scale study of business professionals:
40% of those surveyed said their inboxes are out of control
60% noted that they attend too many meetings
70% don't plan their weeks in advance
The majority said they lacked a sense of meaning, control, and achievement in the workplace
Improving your productivity can impact some or all of the following:
Sales
Results that matter most
Your workload
Quality of thinking
Stress levels
Confidence and self-esteem
Health and energy levels
Quality of sleep
Communication
"This training helped to bring real clarity to my way of working. It helped to sharpen my thinking.
I'd estimate a 50% impact on ability to get more of what matters done and 60% improvement in my clarity of mind.
Other areas that benefitted were my sleep, energy and communication with my team".
– Bill Walsh, CEO, Aspire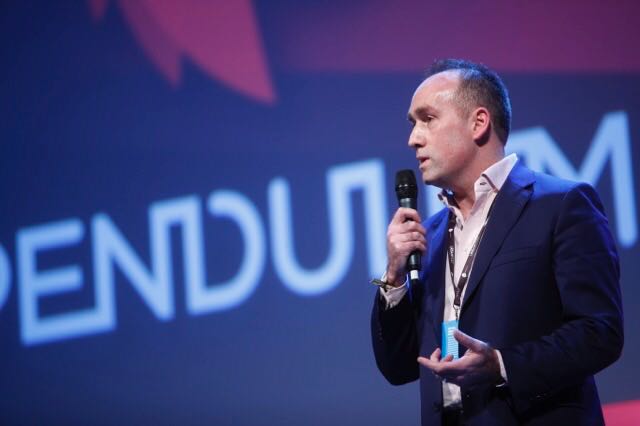 With so much change happening, businesses are struggling to maintain and increase productivity. And figures like the ones above are not unusual.
And part of the problem is that we are using an outdated model to manage our time. A model that was based on the 'industrial' factory age and not where we find ourselves – the information age/digital age.
There has been an explosion in information, and technology has changed the way we do work forever. As a result there will be a massive shift in the way we use our time – a TimeShift, which once understood change the way you look at and live your business and personal lives.
We all have one thing in common – 24 hours to use in a day.
But how we use that time varies hugely from person to person. And never more so than now – the majority of people are using their time ineffectively because they are not using the right strategies.
---
Here's 3 points to consider:
1. Most people have poor habits when it comes to using their time. We all are creatures of habit and our habits define our actions and ultimately our results. So doesn't it make sense to learn the best habits when it comes to using your time?
2. There are many time management systems available but most are not really suited to the Digital Age, where everyone can be connected and available 24/7.
3. You can be busy every day, but ultimately really not get anything significant done.
'Time Shift' is a unique workshop created by Shane Cradock, that trains you in critical habits to help you get more out of your career, life and business. It's format is 3 morning workshops spaced over 4 weeks designed to equip you with the mindset, habits and tools to get more of the real priorities in your life and business done.
---
At the 'TimeShift' workshop you will:
Learn simple ways to immediately boost your productivity
Take a more strategic approach to your time
Learn how best to start your day and to set yourself up for better results
How best to manage interruptions
Learn how to get back a minimum of 30 days a year for 'high priority' work
How to stay focused on what get's you and your company the best results
Learn the one thing that has the biggest impact on your productivity (& most courses never mention this…)
***Previous participants report a minimum increase in productivity of 30% after one week alone.
Who Is This For?
Anyone interested in boosting their productivity, results and overall satisfaction in business and life.
"This is much more than a time management course.
It's like a life skills course. I can't describe the impact this workshop has had on me. It gave
a lot more than I expected – business and personal. Highly recommended."
~ Andrew Leonard, Marketing Manager, Cricket Ireland
---
WORKSHOP FACILITATOR
The course will be run by Shane Cradock, who has over sixteen years experience as a business advisor and performance coach to companies at all levels, from SME's to global multinationals. Core to his success with his clients are his unique insights into how to get the best from your time. Shane has developed unique material that will save you hundreds of wasted hours and add boost your performance. It's a real art to find the simple things that make the biggest difference i.e. the 20% that impacts on 80% of your results. That's the focus of the workshops. To show you how to make immediate changes that will impact on your productivity.
---
COURSE FORMAT
3 x morning workshops. A mix of companies will be participating so it'll be useful networking also.
**Note: This is a 3-workshop event so to participate you must be able to attend all three workshops.
Workshop Dates at Radisson Blu Saint Helen's, Stillorgan, Dublin.
Workshop 1 (Start): Wednesday 27th Sept 2017 – 10am to 1pm
Workshop 2: Wednesday 4th October 2017 – 10am to 1pm
Workshop 3: Wednesday 18th October 2017 – 10am to 1pm
Fee: Early Bird – bought b4 31st Aug – €395 ex.Vat
Regular Ticket – €437 ex.Vat from 21st Aug
Think about the value of your time over the next year, in relation to your business and your life. Average TimeShift participants experience a minimum increase of 30% in their effectiveness. What would that be worth to you?
To Reserve A Place:
Please buy your ticket here or if you'd rather avoid extra charges and do a bank transfer, please send an email to support@shanecradock.com, and we will be in contact with further details.
Discounts available for private clients and group bookings.